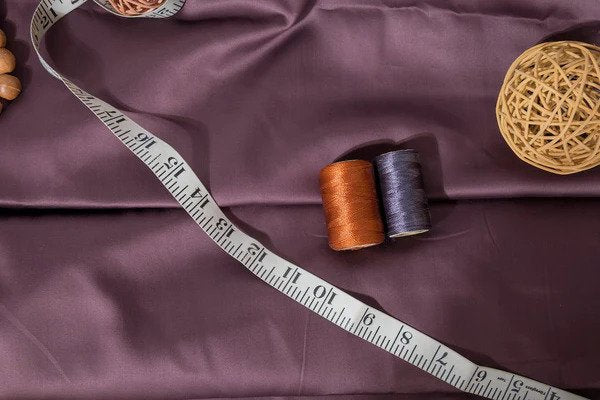 Latest Bed Sheet Size Chart In India 2023
Bed sheets play an irreplaceable role in decorating one's bedding beautifully. Apart from being an effective aesthetic accessory, bed sheets infuse optimum comfort to the bed. Likewise, there is an assortment of bed sheets available in the market. Because of this, it has become challenging to get the most suitable one. While buying bed sheets, most people often wonder which size to go for. As a result, we invest in a bed sheet that does not fit the mattress properly.
Moreover, different brands and styles offer unalike sizes of bed sheets in the segment. That is why the user must assess the know the bed sheet size chart to make the right and fruitful selection. However, the size of bed-sheets will vary from country to country. In this blog, we will shed light on the bed sheet sizes and types accessible in India.
Bed Sheet Types With Related Sizes
Commonly, the masses use 4 types of beds: single, double, queen size, and king size beds. Yet, the pillow covers size remains the same; the dimensions of the bed sheet will depend on the bed type, but standard bed sheet sizes are here like single bed sheet size of 66x92 inch (168 x 234 cm), double bed sheet size 78x98 inch (198 x 249 cm), queen size bed sheet size 90x102 inch (228 x 259 cm), king size bed sheet size in inches 102x108 and 259x274 dimensions in cm.
When it comes to purchasing sheets, one can safely estimate the size of flat sheets. The credit goes to their substantial and loose-fitting. Contrary to this, one must carefully evaluate the size of a fitted sheet as it is designed to fit the mattress precisely. Therefore, the following bed sheet size chart India will help get the perfect size bed sheets in order to revamp the bedroom. There are 2 types of bed sheet - 1. flat sheet  2. fitted sheet
1. Flat Sheet Or Bedsheet:-
Typically, a flat sheet refers to a top sheet or a normal bed sheets and can be layered in many ways on the bed. Since the 15th century, these sheets are top-rated amongst the masses. Low-profile design and a simplistic rectangular shape are the prime characteristics of a flat sheet.
However, one can use it either as a top or a bottom sheet, which makes it quite a versatile bed linen. You have to tuck a flat sheet or bedsheet underneath the mattress to form a luxurious and comfortable layer between the mattress and you. Here you can read your bed sheet size like - single, queen, king, double bed sheet size and select your right bed sheet size.
| | | |
| --- | --- | --- |
| Bed Size | Bed Sheet Dimensions |   Pillow Case Dimensions |
| Single Bed | 66" x 92" inch | 18" x 28" |
| Double Bed | 78" x 98" inch | 18" x 28" |
| Queen Size | 90" x 102" inch | 18" x 28" |
| King Size Bed | 108" x 108" inch | 18" x 28" |
2. Fitted Sheet:-
The emergence of fitted sheets took place in the 50s and it was indeed a successful invention. Most of the people preferred fitted sheets over flat ones due to the ease of fitting. Such types of sheets have elastic tailored pockets that one has to place over the mattress firmly.
There is no need to fold and tuck the sheets for perfect fitting. However, a fitted sheet lacks versatility compared to a flat one; the former has a simpler and quicker fixing process. An important thing to note is that the size of a flat sheet will depend hugely on the dimensions of the mattress. Here is the bedding size chart of the same.
| | | |
| --- | --- | --- |
| Bed Size | Bed Sheet Dimensions | Pillow Case Dimensions |
| Single Bed | 78" x 36" x 10" | 18" x 28" inch |
| Double Bed | 75" x 48" x 10" | 18" x 28" inch |
| Queen Size | 78" x 60" x 10" | 18" x 28" inch |
| King Size | 78" x 72" x 10" | 18" x 28" inch |
Important Factors to Consider:-
Apart from assessing the bed sheet sizes chart, one has to consider certain other factors as well. Undeniably, the fabric and design of the bed sheets are also equally important, especially if you are a room decor enthusiast. Below mentioned are a few things that you need to look for before getting a brand-new bed sheet.
Material:-
There exists a variety of materials for a bed sheet, such as linen, synthetic, cotton and bamboo. In addition, some bedsheets also contain a blend of jute with other fabrics. Further, some bed sheets are made with pure cotton with a Flannel effect as well. For this, the fabric is combed so that the fiber become fluffed up for a softer feel.
On the other hand, there are synthetic fabrics too, such as nylon, polyester, viscose, and acrylic. The artificial silk is pure Rayon filament or viscose filament sourced from trees-driven cellulose. Significantly, the properties and aesthetics of a viscose closely resemble cotton fiber. Nevertheless, the user can opt between an original silk and an artificial one when it comes to silk.
Weaving:-
Another characteristic that distinguishes bed sheets from one another is the technique of weaving. To put it simply, one has to choose between satin and percale weaves. Percale bed sheets have a cross-cross weaving such as one-over and one-under structural technique. Moreover, they have a thread count of around 200 to 220. Percale weaving gives a firm and smooth texture to the fabric.
Speaking of satin bed sheets, they follow a four-over and one-under weaving technique. As a result, there are more threads over the bed sheet's surface. The satin bed sheets are softer with a silkier feel along with a noticeable sheen. Ideally, the thread count of the same ranges around 300 to 400.
Style:-
Besides the bed sheet size chart, another aspect that you must not overlook is the style. After all, it defined and highlighted the aesthetics of your bedding. There are single colour minimalist bed sheets that you can opt for to give an elegant look to your room.
Besides, you can browse through a collection of printed and embroidered bed sheets that reflect precise artwork and royalty. In addition to this, one can even go for the bedsheets with exquisite patchwork or high-precision woven checks.
Wrap Up
After thoroughly assessing the information mentioned above, you will be able to determine the
bed sheet size chart
. Ultimately, it will assist you in selecting a bed sheet of accurate size for your bed. Make sure to go for the pastel or subtle colors with a floral touch to give your bedroom a beautiful makeover.